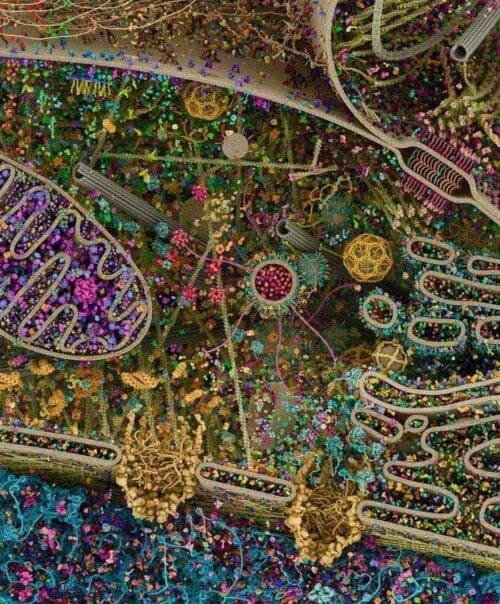 The most detailed model of a human cell to date, obtained using x-rays, nuclear magnetic resonance and cryoelectronic microscopy data sets.
Source and Credit: Cell landscape transformation via eucarotic cell by Evan Ingersoll Ingersoll Gael McGill – Digizyme's custom Molecular Maya Software.
Programmers leave their mark in their programming to tell other programmers this program was created by them. Kinda like the reason a painter signs a painting.
So who do you think was the first programmer to do this? The first to write aka create the program for all life. And his signature is in the DNA. As it is in all of creation.
This signature is in everything ever created. Science cannot explain why. Why is that it's God claiming what He created as His own. So that the day of judgment there is no excuse.
God never forces Himself on any man. But He does reveal Himself to those who are willing to listen.*Click on an image below to watch videos*.